About Us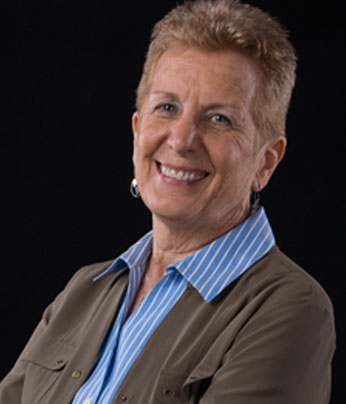 Kathy Kocharhook,
MCC
Vacation Travel Expert
Kathy Kocharhook, founder and CEO of Sail-N-Travel, is one-of-a-kind, certified and highly credentialed travel expert. She is passionate, talented, caring, and skillful. Assisted by her husband, Dave, Kathy designs dream vacations to any part of the world.
Kathy's background as a professionally trained wedding and event planner adds extra dimension to her already masterfully planned vacation trips.
The Kocharhook family has created priceless memories during trips to many parts of the world. They have made a tradition of traveling at Christmas every year as their gift to each other, where they bonded while experiencing the world together. "Seeing how other cultures live, work and play has deepened our appreciation for the world and our place in it," said Kathy.
Kathy has a knack for organizing trips and events. She loves designing trips almost as much as traveling, and loves to share her passion and skills with those who don't know how or where to begin the planning process.
"I really care about people and am deeply committed to assisting as many as possible to explore, experience  and connect to the world around them.  I want to help kids learn to care about others and not just 'Me'.  I want to help people experience the transformative power of travel, by venturing beyond their comfort zone. The world needs the healing and bonding that travel experiences offer, now more than ever. We are more alike than different. Traveling makes people realize that."
Kathy is a Certified Travel Agent, Master Cruise Counselor and Hawaii Destination Specialist.  She has also participated in extensive training with several prestigious cruise lines. In addition, she regularly attends professional events and participates in frequent training to stay on top of industry developments.
Sail-N-Travel is accredited with the INTERNATIONAL AIR TRANSPORT ASSOCIATION (IATA) and AIRLINE REPORTING CORPORATION (ARC). She is also a member in good standing with the ASSOCIATION OF TRAVEL AGENTS (ASTA) and the WESTERN ASSOCIATION OF TRAVEL AGENTS (WESTA).  Sail-N-Travel is registered with the state of California with a California Seller of Travel CST #2104121-40.  Sail-N-Travel also participates in California's TRAVEL CONSUMER RESTITUTION FUND (TCRF).
Travel changes lives. My clients experience this first-hand. I am proud that my efforts contribute to a slightly better world.